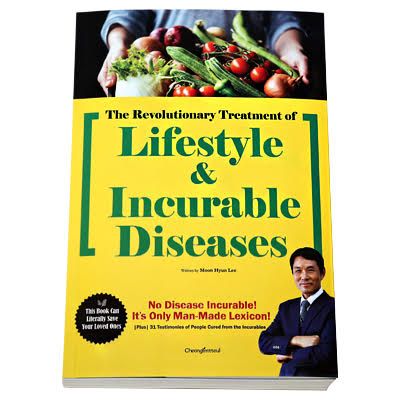 Not sure what to buy?
ASK RODNEY
Lifestyle and Incurable Diseases
$23.00
This product ships within the same or following business day.
The Revolutionary Treatment of Lifestyle and Incurable Disease.
From the creator of the Angel juicers to the author of this extraordinary book.
The author of this book, Moon Hyun Lee, had faced an unexpected terminal illness as a young adult. At the verge of giving up his life, he learned about the brown rice and raw vegetable diet, and was miraculously cured. After that incident, he began to study about "food and health" with references to modern medicine and natural healing medicine. He was mesmerized by the effects of the raw vegetable juice therapy that cured a terminal liver cancer patient. Since then, he devoted his whole life to researching in natural therapy and developing juicers that can produce high quality juice.
Are you ready to experience the miracle of the raw vegetable juice that detoxifies your body and life?
No Disease Incurable! It's only Man-Made Lexicon!
This book can literally save your loved ones.