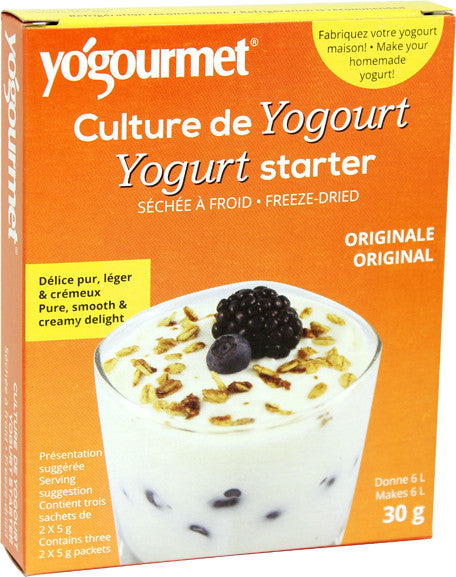 Not sure what to buy?
ASK RODNEY
Yogourmet Original Yogurt Culture
$3.99 $4.99
This product ships within the same or following business day.
Yogourmet yogurt starter is manufactured to meticulously standards and is scientifically balanced to ensure that you make a smooth, creamy and great tasting yogurt every single time.

Ingredients: Skim milk powder, sucrose, ascorbic acid, active lactic bacteria (L.bulgaricus, S.thermophilus, L.acidophilus).